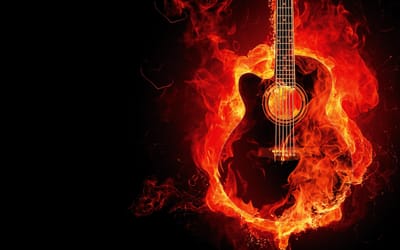 Welcome to Song Heroes created and owned by No 1 Award Winning Songwriter/Vocalist Liam Edward Golder.
Also creating Song Heroes Music School, plus Golderecords. We are a genuine caring company that gets results for the right people. It is all about you and your music. Our main help is Radio and TV/Film placements but we cover all areas of music. Liam has promoted many famous and non famous Artists.
Liam is currently working with numerous music acts including the extremely talented Corinne Barrett. Corinne is a Multi-Award Winning Singer/Songwriter and is a talented Presenter/DJ on Your Hits Digital radio with 'The Afternoon Show With Corinne Barrett'.
You can read more on what we do below:
We work with most music styles apart from heavy metal, and Boy bands.
Please email up to 3 MP3's and music info/links to songheroesmusic@gmail.com or contact 631-492-7353
Liam has sold a lot of records, and been No 1 in various Charts. As well as had over 3000 TV placements, plus 20 years helping music acts.
We have had past famous clients and unsigned associated acts for radio, music composition and some Song writing on big 4 acts. Please note we haven't met all acts directly only some, please ask for more details:
About/Services/Testimonies
Music Options For Some Acts Only - It all starts with a great Song, radio, TV, Label help and much moreRadio Play up to 30k + stations FM, national, regional, community, worldwide, radio station feedback, DJ's, Station Managers, and reports, playlists, plus some interviews.TV play, and music video features with reports over 1000 stations out to millions of viewers. Film features for your music. A TV station hits out to 200 million people. Content Writing online for websites and social media. Youtube promotions real views and followers on a mailing list. Soundcloud, instagram, facebook, twitter, campaigns, all various packages. Teaching music students all levels & abilitiesMusic Copyrighting, Magazine features, interviews where possible, press release and bio write ups from our team of writers. Published in Billboard, MTV, The Grammy Awards and many others. Photography and Award Winning video service and Artwork. Worldwide paid gigs where possible. Our database is some 5000 plus Venues, Schools, Tour promoters, and booking agents. Other music help, music law services, Producing and referrals for all music services. All Contacts Major contact lists some 60,000+ contacts 5 databases, with extended music Team. Please get in touch for more details with a limit of 3 MP3's and act info we can only work with limited artists. We work with all music styles
apart from most boy bands & Screamo bands.
Testimonies- What others have to say.
SETH TUFFOUR
"To all up and coming artists, after years of dealing with fake promoters and their fake promises, I landed in the hands of Liam Golder. This dude's professionalism in the music business and how he deals with artists is immeasurable. If there are anymore sincere music promoters in the music business, my number one recommendation will be Liam Golder. Thanks a million brother, for your dedication, your honesty and your forceful push of my songs. Thanks a MILLION. Seth Tuffour"
'Your the only person in this industry I can really trust'
GRIFF GALEXXZEE
'Liam Golder is kind, friendly, and so helpful with my music. Thank you to you, and your music team for believing in me' LENKA BARRACLOUGH
'I was saying yesterday Liam you have to be one of the best acts unsigned in the UK' MATT/THE TWIN CAMS
'We have the top artist/promoter in Europe 'RICK HAMMOND/THE REVERENT CAVALIERS
'I always appreciated you, and I still appreciate you'
LESSONZ
'You are officially my favorite artist' HARVEY HOLT'
'Liam Golder has played an intricate part in my musical career. He is, and has been an inspiration to me.
Liam has amazing business ethics, which, as an Artist is so important. Liam works
continuously and steadily to create the most important outcome for his Artist. A true man of his word.
Liam has recently placed me on numerous playlists , set up magazine interviews, Single covers with his design team, radio interviews and TV, and so much more!!!
Working with Liam is a true blessing and I am grateful and honoured to have him as a part of my immediate team and inner circle you can trust!!! CORINNE BARRETT
'Your A Superstar'
'Hi would you mind sending me an autographed picture of you, I'm a fan of your music I like it a lot, I been listening to your music a lot I never met a star before it would really be awesome. Hoping things are going well for my career, I appreciate your help my family likes your music I live in California' THOMAS MARTIN
'Please can I have your autograph to put on my wall in a frame' GLENYS RUDD
'Thank you I have never met anyone like you' J-P JARVINEN
'You're my main man. I like the fact that you show your
interest in the people you deal with,
the vibe you've given me since day one is priceless!
You've opened up a can that no one can close.
Never stop doing what you do its inspirational for others!
KERRY JACKSON
'Man my career took off since I linked with you 'KINGLY T
'You are a good song writer and also have the potential of being a major hit artist' JOEY WELZ - BILL HALEY AND THE COMETS
'You are incredibly talented and generous with your time in helping other artists like myself.Thank You!!!The Outcome for you will only be SUCCESS!!! SUCCESS!!! And MORE SUCCESS!!!' SHARON HELPS
'Liam comes across as a well versed individual who is totally dedicated to music, not only his own, but also to countless other acts. He appeals to us because it seems he lives to write. We trusted Liam a while ago with a radio promotion deal, which produced some positive results (number 10 out of the top 25 on Sweet Sunday Sounds in Australia)This is why we have decided to work with Liam a second time......and because he makes an effort to keep us updated'. MATT, THE TWIN CAMS

'Here is our song Liam and if you like you can do a version of my other song idea' RICK LEVY- FORMERLY HERMAN'S HERMITS
'You really do work hard' KELVIN COLES
'I Would like to do a version of your song 'That Girl' with my band'JOHN SUMMERTON- THE RUBETTES/PREVIOUSLY FLINTLOCK
'Well done keep them coming'JAMES SANGER/Producer of 'Keane' Hopes And Fears album commenting on radio play results.
'I have been in the music industry for 14 years and worked with a number of people. It was not until I met Liam, I finally got the exposure and results I have been looking for all this time. Liam is hard working and knows how to make it happen. Liam is a person you can fully trust in the music industry and I would recommend him to any indie artist looking to get full exposure for their music'. GRIFF THE GREAT

'These are good tracks you should use them "Crazy For You" "Beautiful Child" and "Don't Let Go" work well'. "A Thousand Stars" is your best track'. Songs written and performed by Liam Golder. UNIVERSAL & SONY MUSIC.
'I couldn't do this without your help. I even got mixtape offers because of your help. Thank you for the opportunity. I am so grateful'. RONNIE JONES

'Golden Liam! Thank you so much for everything you've done! A more enthusiastic, incredible, and kind person is hard to find, simply amazing!'. FALL WITH GRACE

'Liam here is your 5 Star endorsement- he was open and honest about the sort of things he could do for us and he was very friendly. His philosphy of being nice instead of the usual biz arrogant attitude is refreshing and fits exactly with The Sour Dogs. I can honestly say that the £99 sent to Liam was the best £99 I have ever spent ever and I'm a tight Yorkshireman. He has managed to get us loads of radio play, a few interviews and plenty of great feedback from different sources. This stuff we could not do as a band as we dot not have the contacts or expertise. The Sour Dogs cannot speak highly enough of Liam's abilities to hustle on behalf of the clients long may our relationship continue which should be up to the point the Tequila runs out- don't worry I own a Tequila Farm. We recommend Liam to any up and coming struggling band or musician'. ANDY BANKS/ THE SOUR DOGS

'Thanks for listening and your help. I really appreciate it. Your doing good things over there. Keep up the good work.'TATE SIMMS- HAS WORKED WITH LISA MARIE PRESLEY , DONNA SUMMER, SIR CLIFF RICHARD, AND LATOYA JACKSON PLUS MORE.

'To work with the Music Promotions is like getting really great support and PR work for your project - it is also like to be among friends. To feel supported in a enthusiastic way means a lot - and is really encouraging, effective and worth working with'.RAIN BEAT

'Thank you for your hard-work determination and honesty Liam, you are a pleasure to work with the results are immaculate'. PHIL WEBSTER

'You are the real deal- you are soooo connected that goes beyond being impressive.It's wow amazing- honoured to have you in my corner. Liam- you're the best'.CARLOS ST OMER

'I have to say that the service was great and Liam's enthusiasm'TH MUSIC

'The Music PR help you to do things you can't achieve on your own'JAMIE GRIFFIN
'Your a Legend, we shall spread the word about you. You are all part of our rise awesome PR I Can't thank you enough'THE FIREFLIES
"I interviewed Liam for Lotus Magma Magazine and found him to be an extraordinarily unique individual, as well as being very driven, reliable and above all successful. His gifted singing/song writing abilities were not the only qualities to spark my interest, but the fact that he has the passion and determination to help others into the industry – which to me speaks volumes."KELLY J FOXHALL
'Liam wrote lyrics for my track 'Crash or Burn'. The original version was released via a Swedish indie label, topped the overplay indie charts and the music video has been screened at numerous events. The new version (with my bands new singer) will be part of our album. Liam's lyrics and melody couldn't be any more perfect for the music. The lyrics and melody he wrote came out even better then I'd hoped'. RICHARD DUNFORD

"Liam is currently a client and friend of mine who I have made through the web and across the water. He is a kind, honest a and very talented man who is achieving great success as a songwriter and performer. I am lucky to have found him and along with his great talent is, as I said, a great personality, depth and honesty that rivals none. He is one my my shining stars and I wish more people were like him. He is no doubt going to be even a bigger success than he already has become, as now he has achieved #4 on the UK charts for his song "Airtight" and also on the US FM charts and internet charts at #12. This number may have climbed since I last checked but he is certainly worth taking a listen to and also worth a look at. He's a gentleman and a true artist". SCOTT GOLDBERG Songs of Gold Publishing Gold Recordings

"Liam Golder is a Brilliant Singer/Songwriter and is currently burning UP the Charts. I can say he's a very good Listener and His Business Ethics are Superb. A Joy to Work with actually puts in a 16 Hours A Day Working 24/7. If Your in TV or Film or Commercials please Hire him. He Will Sell Your Product AIR TIGHT! Hey that's Jolly Good. Seriously, I've been at this Game a Long Time. This is The Next Peter Frampton and I worked with him.That Band was actually one of The Best Rock Bands of ALL TIME".DOC HOLLYWOOD

"Liam's release "Airtight", Charted in the Top 100, ran over 500 monthly spins and continues to get airplay. Liam's understanding for positive reinforcement and dedication are an extreme rarity in this business! I look forward to a great business relationship and much success." KATHRYN SEBATE

'I have to admit there is something Charming in your songs' GORDON RAPHAEL - THE STROKES/PRODUCER

'One to watch out for' SIMON BALDOCK - BBC RADIO






2




Matthew Rattigan

Peter Wesley Bastone Check out "She's Everywhere Now"

It's IMMENSE!

2




Peter Wesley Bastone

Matthew Rattigan my fav is "What matters the most"...I programmed it into my Netshows Radio Playlist 254 https://www.youtube.com/playlist...

YOUTUBE.COM254 Netshows Radio254 Netshows Radio

1




View 6 more replies

Matthew Rattigan

I had another listen to "She's Everywhere Now" this morning because I needed some brilliance to start my day.